BEXUS Selection Workshop
By DESTINY on December 8, 2018
---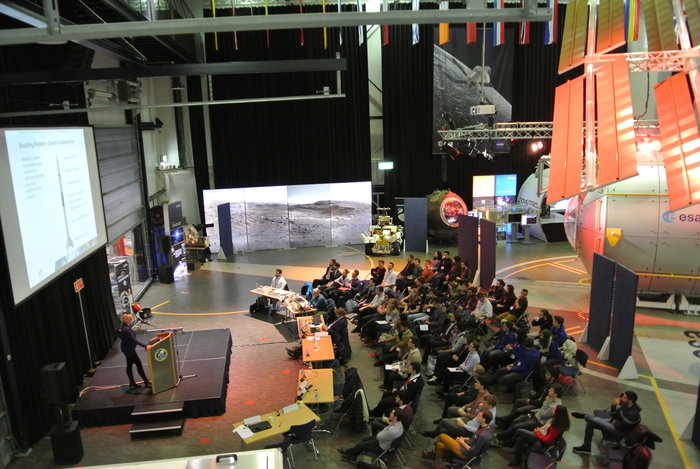 We answered the BEXUS proposal call in October, and quickly learnt that our project had been short-listed! We were invited to attend to the selection workshop in the ESTEC technical center in Noordwijk, Netherlands from November 27th to 29th.
We arrived at the ESTEC - European Space Research and Technology Center - in the early afternoon. It is the largest technology development and test center of the ESA: it is the technical heart of european space missions. It was an incredible opportunity to have a glance at it! We had a tour of different missions carried out by the ESA, and were even offered a 3D-virtual tour of the International Space Station!
This selection workshop consisted mainly in presentations about the REXUS/BEXUS programme, the various space centers and companies involved, and what will be expected from the selected teams. We had the opportunity to take part in activities teaching us the first steps to successfully carry out a space project. It was as interesting as useful!
Every team presented their project to the selection panel, composed of fourteen experts from each space agency involved in the programme, and to the other contestants. There were eight BEXUS and four REXUS teams, from all over Europe. Each and every project was incredibly diverse and impressive, from biology experiments to tests for new communication technologies. It was a pleasure to meet the other groups, there was a very friendly atmosphere.
The results were announced a week later here: Eight new student teams selected to fly experiments on REXUS BEXUS. We have been selected, along with four other BEXUS and three REXUS teams! Congratulations to everybody!